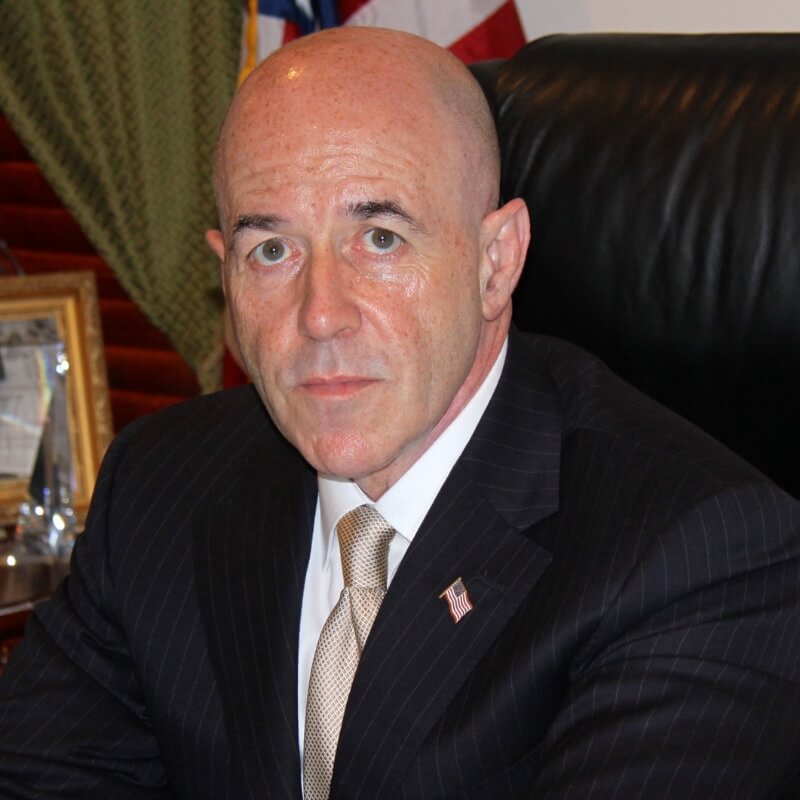 An American former police officer
Bernard Bailey Kerik (born September 4, 1955) is an American former police officer, consultant, and commissioner of the New York Police Department.
Born in Newark, New Jersey, he served in the United States Army from 1974 to 1977. He then worked various law enforcement jobs in the United States and abroad, joining the New York Police Department (NYPD) in 1986. He is perhaps best known for his 1998–2000 tenure as commissioner of the New York City Department of Correction and his 2000–01 tenure as New York City Police Commissioner, during which he oversaw the police response to the September 11 attacks.
After the 2003 invasion of Iraq, President George W. Bush appointed Kerik as the interior minister of the Iraqi Coalition Provisional Authority. In 2004, Bush nominated Kerik to lead the Department of Homeland Security. However, Kerik soon withdrew his candidacy, explaining that he had employed an illegal immigrant as a nanny. His admission touched off state and federal investigations as a result of which in 2006 Kerik pleaded guilty in Bronx Supreme Court to two unrelated ethics violations (unclassified misdemeanors) and was ordered to pay $221,000 in fines. Kerik then pleaded guilty in 2009 in the Southern District of New York to eight federal charges, including tax fraud and false statements, and on February 18, 2010, was sentenced to four years in federal prison. On February 18, 2020, President Donald Trump granted Kerik a full pardon.