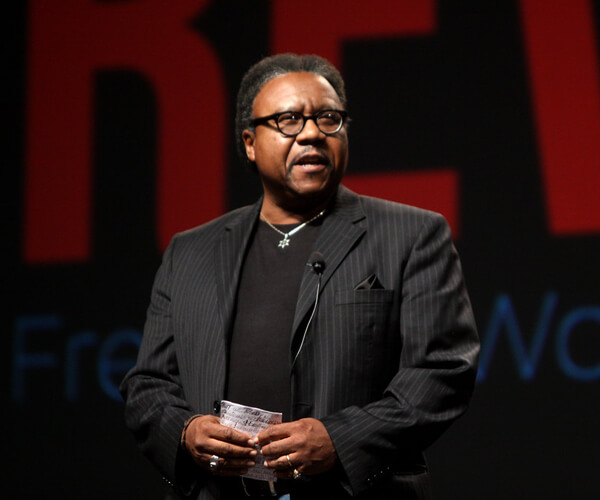 Cleon Lewis Bryant (born March 28, 1956) is an African-American Baptist minister and former radio and television host based in his native Shreveport, Louisiana.
When he formerly resided in Garland, Texas, Bryant was the president of the NAACP. C. L. Bryant is the only child of the late Lewis C. Bryant, a World War II veteran, and the former Elnola Goode (1917-2005), a native of De Soto Parish. Both of his parents were long-time employee of the Shreveport Club at 410 Travis Street. They are interred at Carver Memorial Cemetery in Shreveport.
He was one of the first black children to attend Lake Shore Junior High School in Shreveport at the beginning of school desegregation in the late 1960s. He graduated in 1974 from Fair Park High School in Shreveport, along with the Fox Sports announcer Tim Brando.
Bryant was subsequently educated at Louisiana State University in Shreveport and two defunct institutions, the historically black Bishop College in Marshall, Texas and the business school, Tampa College in Tampa, Florida. He received a master of theology degree from Shreveport Bible College and was ordained into the ministry by the late Reverend E. Edward Jones of Shreveport, a civil rights activist who was from 1986 to 2003 the president of the black National Baptist Convention of America, Inc., and pastor for fifty-seven years of the Galilee Missionary Baptist Church in Shreveport. Bryant has spent nearly four decades in the ministry, including a missionary stint to the Amazon section of South America. He has also worked for twenty-five years in the field of finance. His current church affiliation is the inter-denominational Word of God Ministries in Shreveport with pastor James A. McMenis.