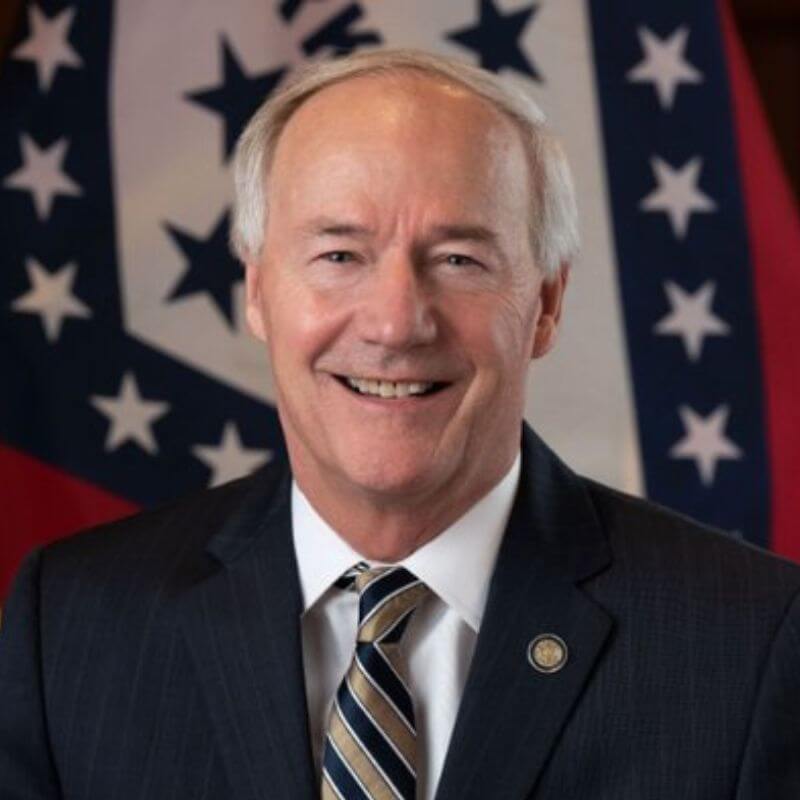 Governor of Arkansas
William Asa Hutchinson II is an American attorney, businessman, and politician who is the 46th and current governor of Arkansas. Governor Asa Hutchinson Issues a Proclamation to Celebrate the Memory of Dr. Martin Luther King, Jr. He has won recognition for the state as a leader in computer science education, cut taxes by over $250 million, and signed a law that exempts the retirement pay of veterans from state income tax.
The Governor is the former Chairman of the National Governors Association. He is also he former co-chair of the Council of Governors and the former chairman of the Interstate Oil and Gas Compact Commission (IOGCC), Southern States Energy Board (SSEB), and the Southern Regional Education Board.