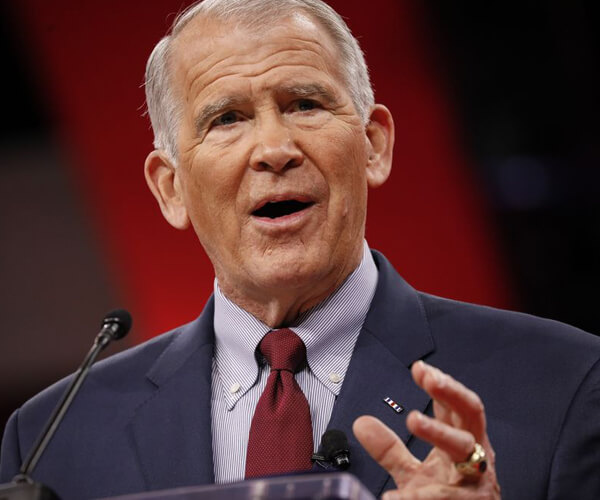 Lt. Col. Oliver North
Oliver North is a combat decorated U.S. Marine, #1 best-selling author, founder of a small business and holder of three U.S. patents. For seventeen years he was a syndicated columnist and host of "War Stories" on FOX News Channel. In May 2018, he retired from FOX News to serve as the 66th president of the National Rifle Association of America.
North was born in San Antonio, Texas in 1943, graduated from the U.S. Naval Academy in 1968 and served twenty-two years as a U.S. Marine. His awards for service in combat include the Silver Star, the Bronze Star for valor, and two Purple Hearts for wounds in action.