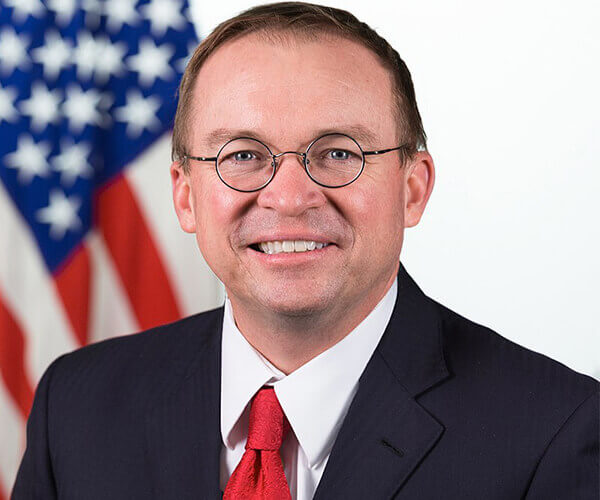 An American politician
Mulvaney, a Republican, served in the South Carolina General Assembly from 2007 to 2011, first in the State House of Representatives and then the State Senate. He served as a U.S. Representative from 2011 to 2017. He was nominated as OMB Director by President-elect Donald Trump in December 2016 and confirmed by Senate vote (51–49) on February 16, 2017.
In January 2019, Mulvaney became Acting Chief of Staff. In a White House press conference held on October 17, 2019, Mulvaney said the White House had withheld military aid in part until Ukraine investigated an unsubstantiated theory that Ukraine, not Russia, was responsible for hacking Democratic Party emails in 2016 Mark Meadows succeeded Mulvaney as White House Chief of Staff.