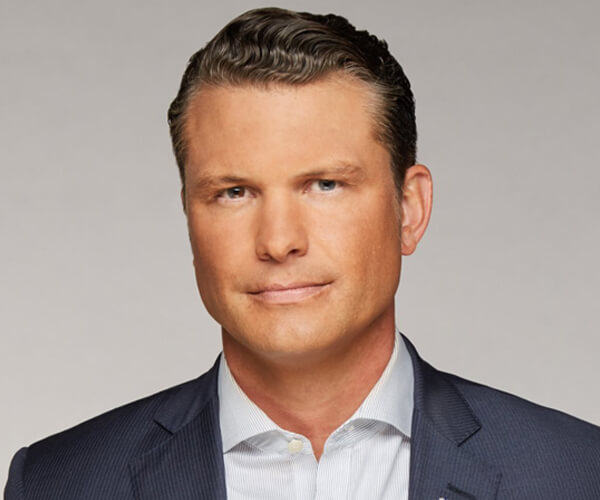 Peter Brian Hegseth is an American Fox News Channel contributor.
Pete Hegseth is the co-host of FOX & FRIENDS WEEKEND--America's #1-rated cable morning television show. He also hosts multiple programs on FOX NATION and provides commentary across all FOX NEWS and FOX BUSINESS programming.
In May of 2020, Hegseth's second book--AMERICAN CRUSADE--was published by Center Street and makes the case for a political and cultural crusade to fight for America's freedom. Hegseth's first book--IN THE ARENA--was published in 2016.
Pete is an Army veteran of Afghanistan, Iraq and Guantanamo Bay who holds two Bronze Stars and a Combat Infantryman's Badge for his time overseas. He still serves as an Army Major.
Pete is a graduate of Princeton University and Harvard University's John F. Kennedy's School of Government. Pete and his wife Jennifer have seven kids, all future Crusaders.