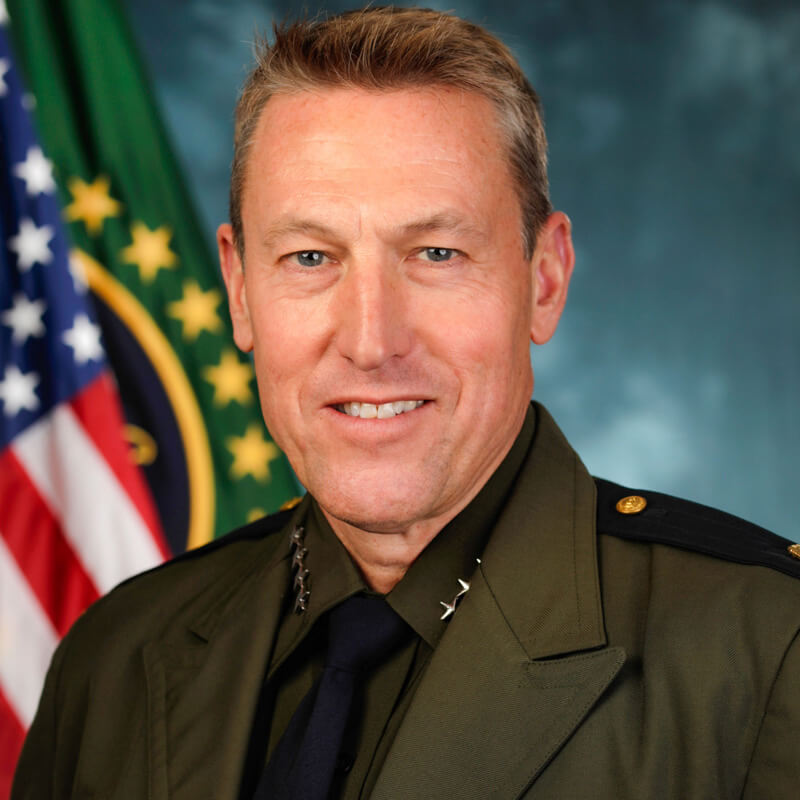 Chief, United States Border Patrol Rodney S. Scott
Chief Rodney S. Scott assumed command of the United States Border Patrol on February 2, 2020, becoming the 24th Chief since its establishment in May 28, 1924.
He proudly leads more than 20,000 Border Patrol Agents and Professional Staff across the country as they perform the homeland security mission.
Chief Scott began his career with the U.S. Border Patrol on May 11, 1992, as a member of Academy Class 252. His first assignment was to the Imperial Beach Station, San Diego Sector as a frontline field agent assuming various roles and responsibilities focused on intelligence and operations. He promoted through the ranks and held numerous leadership positions at various Stations and Sectors along the southwest border such as Supervisory Border Patrol Agent, Field Operations Supervisor, Assistant Chief Patrol Agent, and Patrol Agent in Charge.
In 2012, Chief Scott achieved another milestone in his border security career and promoted into the Senior Executive Service ranks of the
Most recently in 2019, Chief Scott temporarily served as the Acting Deputy Chief before being named Chief of the United States Border Patrol in 2020.