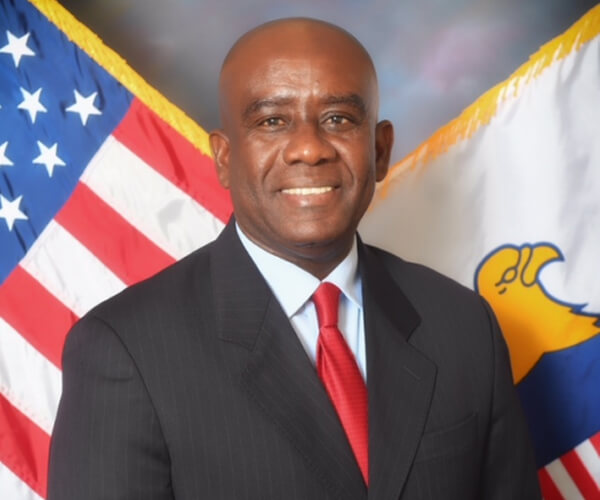 Senator Oakland Benta
Senator Oakland Benta was born in St. John's Antigua on August 20, 1963. At the age of two, Oakland and his brother, Dave Benta, emigrated from Antigua to St. Croix in the U.S. Virgin Islands with their mother, Yvonne Amelia Miller (deceased). Oakland and Dave were raised by Yvonne and her husband, Frank Miller (deceased), in Estate Campo Rico.
At the age of ten Oakland was encouraged by Mr. Glenn "Butcher" Brown, to join the Police Pre-Cadet Program. Soon after graduating from St. Croix Central High School, Oakland joined the Virgin Islands Police Department in 1984. During his more than 20-year career, he served in a wide variety of capacities, including Patrol Division, specialized units, supervisory and investigatory positions, director of Training Bureau, and director of Governor Security Detail.