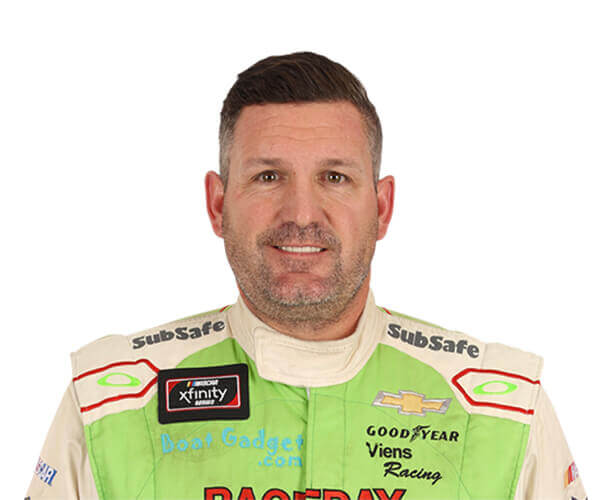 Timothy "Tim" Viens is an American professional stock car racing driver
Tim Viens (born October 10, 1976) is an American professional stock car racing driver. He currently competes part-time in the NASCAR Gander RV & Outdoors Truck Series, driving the No. 03 Chevrolet Silverado for Mike Affarano Motorsports. Viens made his ARCA debut in 2012 at Salem driving the No. 67 Dodge for Carter 2 Motorsports, but finished last in the race as a did not start. Viens did not make any other starts that year or in 2013.
He returned to the team in 2014 for what appeared to be a full season run. He started the season in their No. 97 car, and when he did not qualify for the races at Toledo Speedway and New Jersey Motorsports Park, he moved into the Wayne Peterson Racing No. 06 Chevrolet. After seven races, Viens did not return to C2M, and was without a ride until the Peterson team picked him back up for three starts. He ran one race in each of their cars: Chicago in the No. 06, Pocono in the No. 00, and Kansas in the No. 0.
In 2015, Viens returned to run part-time for Wayne Peterson and his team. He made a total of five starts that year, running Nashville, Talladega, both Pocono races, and Kentucky. In those five races, he drove all four Peterson cars at least once: the No. 00, the No. 0, the No. 06, and the No. 08. He did not finish in all of his starts. His most recent ARCA starts came in 2016, where he drove the WPR No. 06 at Daytona and Talladega.